Communication/Presentation Skills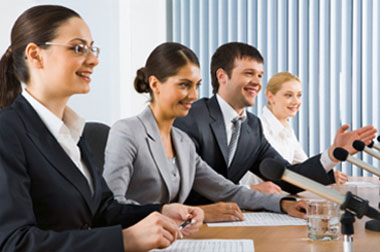 "Things are going well and my family life has improved. I want to thank you very much for your help." – Rich T.
All participants are given the following guarantee:
If you don't learn one action step that will influence or change your behavior in our workshop, we will give you two hours of individual coaching for free.
In business, academia and in life, communication skills are at the core of your relationships and your brand. What you say and how you say it will establish your brand and therefore its worth and value. Have you ever attended a presentation or a meeting and felt that the content would be interesting in anticipation of the event, only to find that you are bored or disengaged? May people have had this experience because the presenter or person communicating to you has not captured your attention by knowing the essential skills of communication and presentation.
At LWS, we use our proprietary Strategic Coaching method to:
Make memorable presentations.
Be confident and convey and positive and interesting image.
Use effective communication techniques to persuade and influence.
Use active listing to engage and build relationships.
Identify and overcome miscommunication and misunderstandings.
Use and read non-verbal communication.
CLICK HERE to learn a new
strategy immediately from our monthly e-newsletter.