Meet Our Staff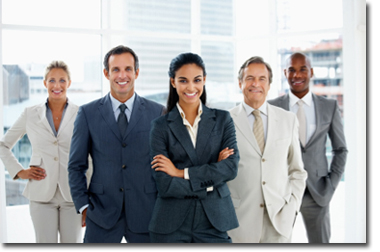 Dr. Vanessa Gourdine, PsyD, APN-C, CEAP, CAS
Dr. Vanessa Gourdine is the Founder and Director of Life Work Strategies (LWS). LWS was founded to provide the essential life skills necessary to be successful at life and work. She assembled a team of talented psychologists who have designed and developed proprietary programs using her format for efficient and effective change: The Strategic Coaching Method. The Strategic Coaching Method is based on the theory that successful people have a combination of effective behaviors that we all have or have the capacity to develop. Strategic method uses a series of interventions to bring these successful behaviors to the forefront.
Dr. Gourdine has received a Doctorate of Applied Psychology from Rutgers University, Graduate School of Applied and Professional Psychology. As an applied psychology specialist, she has worked at many Fortune 500 companies providing training and consultation on a variety of topics. She has coached many top level executives in the areas of leadership, negotiation skills, interpersonal effectiveness, employee productivity and communication skills. She has coached entrepreneurs on start ups and has helped them to achieve their primary objectives. She was the lead critical incident debriefer at Cantor Fitzgerald, as well as other leading Wall Street firms following 9/11. She has helped numerous managers negotiate the corporate ladder to higher level positions. She has coached sales professionals who have moved from the bottom 10 percent to the top 10 percent of sales. She is a regular contributor to various magazines and periodicals.
Dr. Cynthia Orosy-Fildes, PhD
Cynthia Orosy-Fildes, Ph.D. specializes in working with all age groups and has additional training in working with children and families. She earned her degree at Fairleigh Dickinson University and completed an internship at Jersey Shore Medical Center. Dr. Orosy has also taught in several University settings, providing seminars and workshops for other professionals as well as the general public.
Dr. Orosy has run programs for children, adults and couples. She is highly skilled at helping parents raise children who are successful at school and in relationships with peers and with authority. As a result of her coaching, children become more socially skilled and parents enact better parenting practices to improve behavior. She has developed several treatment approaches for children, particularly those affected by Attention Deficit Disorder and learning disabilities.
Dr. Orosy is also a relationship coach who has helped many couples on the brink of separation to find a solid ground, love and happiness in their marriage. She has also coached adults to develop skills for better communication, overcoming shyness and being more assertive in their lives.
Polina Levit, LPC
Polina Levit is an Assistant Director and a Licensed Professional Counselor. With a BA from the University of Minnesota and Master's Degree from Alfred Adler Graduate School, she has been practicing in the field for over 10 years. Ms. Levit has been successful in working with couples, as well as individuals who are looking for a new start in their dating life. She has coached several clients who, after the divorce, wanted to start over and have found a true life partner. For example, Ms. Levit had a client who had to go through a divorce after being married for almost 30 years; he was able to overcome his divorce, met a very special woman and a year later they got married.
During client meetings, Ms. Levit examines the type of people we are attracted to vs. the type of people that will make a good life partner. She works with clients that are looking for change and would be willing to try new approaches for more successful relationship out comes. Ms. Levit provides the environment needed for clients to feel more comfortable, secure and future oriented.