What To Expect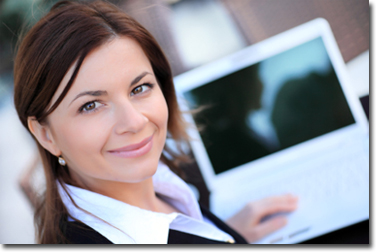 Our proprietary programs are designed specifically to seek quick and effective change. Most programs are delivered in a group format with action oriented exercises to apply specific behaviors. Individual and customized coaching is available when people seek to extend their strategic coaching.
All services begin with an in depth assessment that allows for a customized program. The process may include a workshop, individualized coaching or group participation. Programs are based on your needs. If hired by a corporation, our programs are customized and implemented to complement the corporate culture.
People tend to have difficulty with change. Most people recognize what they do wrong and want to do the right thing by implementing the appropriate behavior. Change can be difficult if you don't know how to change. Our Strategic Coaching Method is based on theories of behavioral change, as well as its proprietary component which defines the most effective and efficient change methods any your needs in order to achieve your objective.
Behavior change begins with an analysis of strengths and inherent capacities that individuals and groups possess to achieve life and work success. Behavior change methods are designed based on the assessment and evaluation with a strategy or plan to execute the quickest and most efficient method for realizing the established objectives.
Testimonials:

"I was able to get the promotion I wanted after consulting with Dr. Gourdine. She was able to teach me how to market myself in the workplace. I didn't even think of the ways in which I was presenting myself to my bosses. I was promoted in a highly competitive work environment and as such learned valuable skills that will serve my career advancement. I have nothing but praise and thanks for her assistance."
– Diageo Executive

"I own a small marketing firm. My business was stagnant until I was coached by Dr. Gourdine at Life Work Strategies. She helped me to put together a real plan and to identify the obstacles that were holding me back. With her help, I was able to overcome the obstacles and power forward. I now have a multi-million dollar business."
– Owner, Marketing Services

"LWS provided me with new knowledge and skills for my leadership style. As a result I have learned to deal with people differently and to achieve improved performance and a more cohesive team."
– Joe T.

"Many thanks for focusing my mind on the "business" of practicing law."
– Local Attorney

"Your business and executive coaching helped me to identify important processes and to build an infrastructure that allowed me to capture important data to grow
my private practice."
– SF

"If it were not for the coaching I received, my business would not have survived."
- Rich T.

"With your techniques I was able to generate a solution to my serious financial issues. The experience has given me financial savvy and negotiation skills that I will use throughout my life time."
– Joshua W.

"I am grateful for the support and guidance you have provided. At the present time, my company considers me to be one of their top salesmen. My career path at my company has opened up."
– Joe T.

"You provided the tools that I needed to work through my fears and complete the work. I am happy to say that I have finished all four courses and I have earned my degree thanks to your qualified care."
– Deidra V.

"I would highly recommend the academic coaching program to anyone who wants to achieve academically, as well as overcome their anxiety and performance issues."
- Natalie

"If it were not for Dr. Gourdine, I don't think I would have finished high school. I was so stressed out that I stopped going to school at one point. She gave me the courage to go back and succeed."
- Natalie

"Thanks to LWS my daughter got accepted into an Ivy League college and is doing really well."
– Mrs. J.