Children of Divorce Group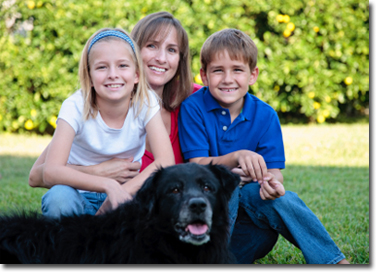 "Things are going well and my family life has improved. I want to thank you very much for your help." – Rich T.
All participants are given the following guarantee:
If you don't learn one action step that will influence or change your behavior in our workshop, we will give you two hours of individual coaching for free.
Children of divorce are four times more likely to report problems with peers and friends than children whose parents have kept their marriages intact. Half of all American children will witness the breakup of a parent's marriage. Compared to children from homes disrupted by death, children from divorced homes have more psychological problems. These and other available statistics are real, but there are strategies available to overcome them.
Addressing issues related to divorce with your children may be emotional, but it's vital so that your children can adjust and live a happy healthy lifestyle. Children of Divorce is an 8-session program offered in a group setting so that children can relate to others in similar situations. Participants in this program will learn:
How to discuss parental divorce and their family make-up with others
To share their feelings about divorce, their family and themselves in a safe environment
To set rules for themselves as well as their parents to build a sense of security
To develop a system of managing living in multiple households
Explore emotions of loss and changing family dynamics
Communication strategies to use with their parents
To define responsibilities and chores for themselves and their parents
The last session of the program culminates in a group party where children can reflect upon all that they have learned and feel confident in implementing strategies they have learned.
Create a healthy family dynamic! Get started!
Start your Best Life now! Workshops and individual coaching sessions are forming. Click here to register. Parents or their children can attend together or separately.
CLICK HERE to learn a new
strategy immediately from our monthly e-newsletter.