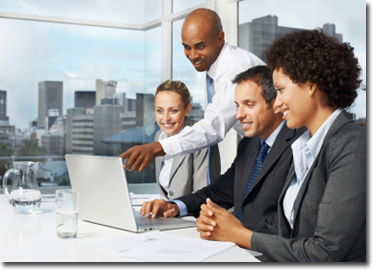 "The experience has given me financial savvy and negotiation skills that I will use throughout my life time." – Joshua W.
All participants are given the following guarantee:
If you don't learn one action step that will influence or change your behavior in our workshop, we will give you two hours of individual coaching for free.
Negotiation 101
Tired of getting ripped off or getting the short end of the stick in the deal? Like it or not, everybody is a negotiator and developing your skill sets in this area will go a long way towards improving your quality of life.
Negotiations apply to all aspects of our lives such as buying or selling a home or business, taking a new job, putting service contracts in place, or deciding who takes out the trash.
This workshop will teach you the two basic models of negotiation; tactics zero sum and integrative win win. We'll help you identify when you are in a negotiation, and then show you the most effective techniques to:
Build momentum
Overcome obstacles
Close the deal!
Your experiential workshop will have you:
Ready for the stages of negotiation
Prepare the different styles and models of negotiation
Skilled at reading your opponent
Apply specific tactics and solutions to handle obstacles
Knowing when and how to close the deal
With our coaching and role playing you'll become a master negotiator. Get started!
Start your Best Life now! Workshops and individual coaching sessions are forming. Click here to register.
CLICK HERE to learn a new
strategy immediately from our monthly e-newsletter.