Parenting Seminar - Great Kids, Happy Parents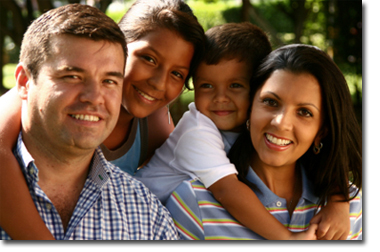 "Your coaching has been a tremendous help." - Joe S.
All participants are given the following guarantee:
If you don't learn one action step that will influence or change your behavior in our workshop, we will give you two hours of individual coaching for free.
Most parents are over-stressed, under-supported and often are dealing with their own emotionally taxing issues. Some parents simply do not have the knowledge, skills or support they need to help them manage their home life and possible child's behavior problem.
Once parents are supplied with the proper tools, the quality of home life will drastically improve if they have the tenacity to stick with it. Participants of this 4-hour seminar will walk away being able to identify:
Common characteristics of children with problem behaviors
Causes of misbehavior in children
Techniques to use to encourage better behavior
Common mistakes that parents make when managing behavior
Ways to develop and nurture a positive attitude as a parent
Productive questioning and communication methods
Techniques for positive and negative reinforcement
The seminar closes with an open-ended question and answer session where parent can ask specific questions about areas of concern.
Take back your family life! Get started!
Start your Best Life now! Workshops and individual coaching sessions are forming. Click here to register. Parents or their children can attend together or separately.
CLICK HERE to learn a new
strategy immediately from our monthly e-newsletter.