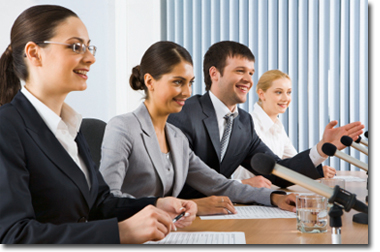 "I enjoyed your approach as you helped me to see my way of thinking was counterproductive to managing my staff. I learned how to apply different styles in various situations." - Rich T.
All participants are given the following guarantee:
If you don't learn one action step that will influence or change your behavior in our workshop, we will give you two hours of individual coaching for free.
Productivity and Performance
Companies lose $350 billion annually due to absenteeism or lost productivity. Employees show up to work, but don't produce. To boost your profit and gain market share, you need the skill sets to keep your employees productive and in line with your performance objectives.
You need methods to measure performance, address workers with low morale, poor or average productivity, and negative behaviors. Effectively managing and motivating your staff will lead to increased profits and a better workplace.
The Productivity and Performance program examines these facets of employee performance and provides ways to successfully motivate staff to work to their full potential. You'll become skilled with different types and styles of motivation, relationship building, communication skills and how to respond to counterproductive work behavior.
As a result of our strategic coaching methods, you will become a productivity and performance coach. You will be able to effect positive growth for the bottom line with the following skills:
Assess the "why" of employee's behavior
Align company values with employee's
Utilize the different types of motivations
Apply Positive Psychology in the workplace
Solve the obstacles to good performance
Get the most from your workforce and increase your revenue. Get started!
Start your Best Life now! Workshops and individual coaching sessions are forming.
Click here to register.
CLICK HERE to learn a new
strategy immediately from our monthly e-newsletter.