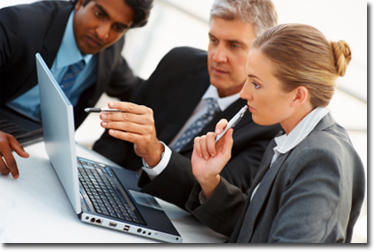 "Your business and executive coaching helped me to identify important processes and to build an infrastructure that allowed me to capture important data to grow my private practice." – SF
All participants are given the following guarantee:
If you don't learn one action step that will influence or change your behavior in our workshop, we will give you two hours of individual coaching for free.
Professional Practice Development
You may be a leader in your field, but how well can you run your business? Your impeccable reputation does not guarantee business success. Private practices have the same failure rate as small businesses.
The LWS Professional Practice Development workshop will give you the skill set to transfigure your practice into a successful business.
We'll identify important processes to starting and running your practice and define infrastructures that will help you grow your business. Many individuals get caught up in practicing their profession and fail to realize they also need to run their business. This program will get you and your professional practice on its way to the successful business you deserve.
At the end of the workshop, you will be able to:
Identify the unique quality within your practice
Market your practice to the right clientele
Develop your skill sets in negotiating with vendors
Utilize internet marketing
Market your professional practice legally and ethically within the guidelines of your professional organization
Promote yourself and your skills as a professional
Hire, fire and train
Execute your plan for the development of your practice
Develop leadership skills and a well functioning integrated team
Let's practice business. Get started!
Start your Best Life now! Workshops and individual coaching sessions are forming. Click here to register.
CLICK HERE to learn a new
strategy immediately from our monthly e-newsletter.